We are a management consulting firm specializing in strategic reviews, operational efficiency, and mergers and acquisition advisory services. We have over 30 years of industry experience in subcontracting, distribution, homebuilding, and building products. We have worked with Fortune 500 companies, private equity firms, and owner entrepreneurs. We have participated in over 100 transactions both on the buy and sell side. Whether your strategy needs a minor tweak, or complete overhaul we can help you manage the daily distractions and stay focused on the priorities. We offer a wide range of consulting services, all designed to help you achieve your goals.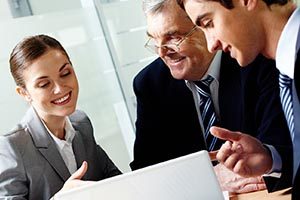 DeMarie Management Group, LLC ("DMG") is not a typical broker, or consulting firm
We specialize in a niche market, representing building products manufacturers, distributors, and specialty contractors
We are a small boutique firm, that provides excellent representation to a select few companies
Our experience spans over 30 years, and hundreds of transactions
We are a member of the International Business Brokers Association, the world's largest professional community of business intermediary specialists
OUR PURPOSE
To bring exceptional people together to create value by making lasting contributions to our clients, their companies and their industries
OUR APPROACH
Our deep industry knowledge coupled with our close partnerships with clients enable us to bring fresh perspectives and creative thinking to the problems we solve. Our entrepreneurial spirit drives us to continually discover better ways to address clients' needs, ultimately effecting positive change for them, while challenging existing paradigms.
OUR PEOPLE VALUES
We value people – people with intelligence, energy, passion, emotional sensitivity, ethics, and a commitment to excellence. We refuse to compromise by hiring those who do not meet our high standards. We believe that if we have common aspirations, a non-hierarchical environment based on respect, and no artificial barriers to advancement, then exceptional people will realize their potential
We are happy to offer a free consultation to discuss your individual needs, and to determine whether or not your project is a good fit for our services. Please call, or e-mail us today to get started