Why You Should Hire DMG
If you are thinking about selling your business, we can help you maximize its value and guide you through the process. We understand industry multiples, and know what it takes to sell your business for the maximum price. For most Seller's, this may be the only time they have ever sold a business and the process can be intimidating, and emotional. You shouldn't go it alone, you must have DeMarie Management Group's experience on your side.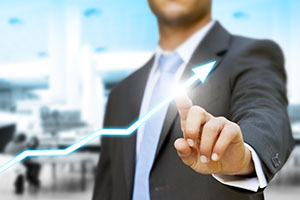 Time
We limit our clientele, and serve a niche market. Our focus saves our clients time, and increases the speed through the process. We are intimately familiar with the markets we serve, and we leverage that experience to provide a better outcome. We invest our time in the process, so you can stay focused on running your business.
Money
We aim to return our fees in multiples to our clients. We will position your business to achieve a higher multiple, by providing operating advice and identifying all potential add backs to earnings. We will negotiate a higher sales price, and pick up concessions throughout the purchase documents. We work to limit your post closing risks throughout the definitive agreement, and provide input into a more favorable tax structure. Fees paid to DMG and your professional advisors are typically added back to earnings having no negative effect on your purchase price.
Emotion
We understand the process, and control all communication with the potential acquirer. We limit the client's exposure to the normal back and forth, and present one voice to the buyer. In this fashion we avoid unnecessary disruptions to your business, and stay focused on delivering an exceptional outcome.
Our Unique Approach
We combine strategic and operational consulting, with M&A advisory services. We look to improve your results, and leverage those improvement in the purchase multiple.
We use a phased approach, which allows our clients to limit their exposure to excessive fees, providing three "go" or "no go" decision points in the process.
We work on a split fee basis. We charge a set hourly fee for our services, and a success fee paid upon closing.
We do not require a retainer, and bill our actual hourly fees and expenses on a monthly basis.
We believe in always providing the right advice for our clients, and don't believe in being unduly influenced by the need to close a transaction.
We do both a complete financial review, and a buyer's due diligence. We focus our efforts more broadly to identify issues upfront in the process.
Download our Sell Side brochure
We are happy to offer a free consultation to discuss your individual needs, and to determine whether or not your project is a good fit for our services. Please call, or e-mail us today to get started