DeMarie Management Group, LLC ("DMG") is pleased to announce that we served as the exclusive advisor to Superior Insulation Products ("Superior"), in its sale to TopBuild Corporation.Superior is a leading provider and installer of Insulation and Garage Doors to residential, multifamily, and commercial contractors in the Seattle, Washington market. DMG leveraged its broad industry knowledge in the subcontractor and construction services sectors to maximize value for the owners of Superior. The acquisition enables TopBuild to expand its position in the Seattle market.
Based in Marysville, Washington, Superior offers turnkey solutions for the installation and supply of insulation, and garage doors.
Superior successfully grew, by providing outstanding service and workmanship, to be a leading presence in the Seattle market.
TopBuild is the largest purchaser, installer and distributor of insulation in the U.S. through its TruTeam and Service Partners businesses
DMG's extensive experience and relationships in this sector spans over 30 years.

Sells to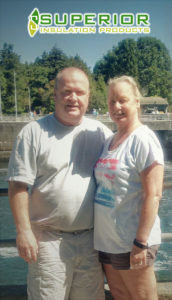 "DeMarie Group was the right choice for our business"
Seller and founder of Superior Insulation, Bob Olson, had this to say about the experience, "DeMarie Management's industry knowledge, experience, and relationships were critical to completing an attractive transaction for Superior. DMG's unique approach combining operational assistance, and advisory services made them the right choice for our business. DMG's focus on small to mid-cap construction services contractors, and the ability to speak our language simplified all aspects of the transaction. DeMarie Management exceeded our expectations in creating an attractive investment thesis, and then engineered an extraordinary outcome with a major strategic buyer who aligned with and supported our vision.

We are happy to offer a free consultation to discuss your individual needs, and to determine whether or not your project is a good fit for our services. Please call, or e-mail us today to get started